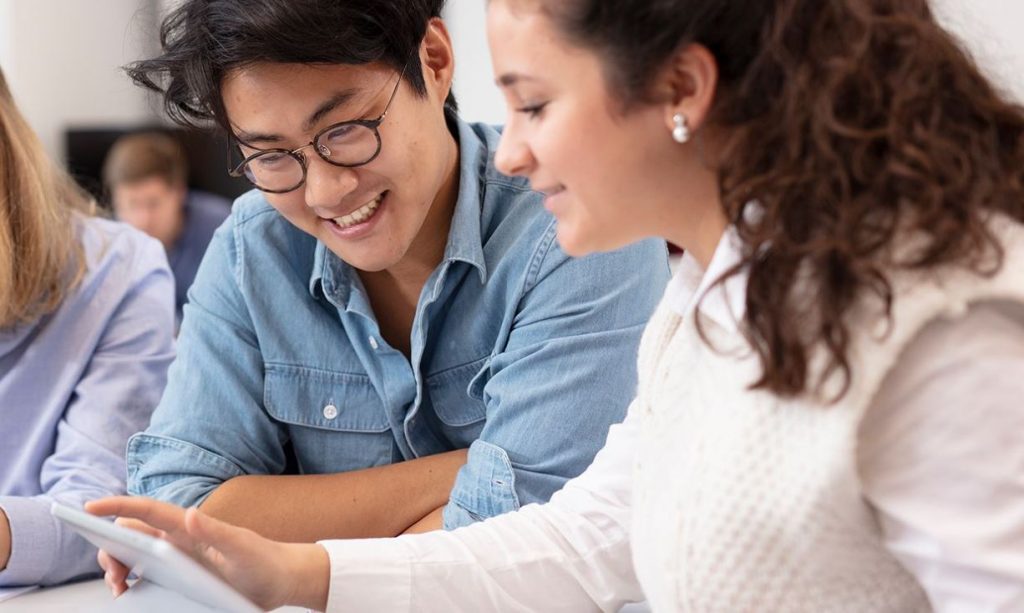 In-Class and Online Tutoring for Middle and High School Students
Just like school classes, all tutoring is live and one-to-one with a tutor. In the one-to-one environment, tutors can take complex subjects and break them down in a personalized way so each individual student understands and solves problems in more engaged environment.
Scheduling is flexible so students can supplement their learning with tutoring at Advance Academy outside of regular school hours. We offer tutoring in all core subjects and can create customized tutoring packages based on whatever your student needs.
Math Tutoring
Math is often a tough subject for students, but we have seen many students' attitudes about math change due to the personalized one-to-one attention of online math tutoring at Advance Academy.
Classes offered
Middle School Math
Algebra 1
Geometry
Algebra 2
Pre-Calculus
AP Calculus AB
AP Calculus BC
AP Statistics
Class format
English Tutoring
English tutoring can over anything your student needs support in for English or Language Arts. Our tutors can help with reading comprehension and fluency, vocabulary, writing, grammar, and more
Classes offered
Reading & Writing 5G-8G
Creative Writing 5G-8G
High School English Honor
AP English
Class format
Science Tutoring
Academy science tutors are ready to support in all areas of science. Chemistry, biology, physics, and more, are easier to tackle with online tutoring in a personalized environment.
Class offered
Middle school Life Science
Middle school Physical Science
High school Biology Honor
High school Chemistry Honor
High school Physics Honor
AP Biology
AP Chemistry
AP Physics
Class format
Other Subjects Offered
Other popular online tutoring subjects are world languages, history, social studies, and more. We also offer extracurricular programs like coding and robotics. Explore our Coding and CS Club programs to see all the possibilities!